The other day the FDA came out and admitted that the chemicals in commercial sunscreen seep into your blood stream within 24 hours. Now I don't know about you, but I'm not too keen on things such as avobenzone, oxybenzone, octocrylene and ecamsule running around for up to a week in my blood stream. That's why I'm glad I've made my own homemade sunscreen for years now. Here in Texas, sunscreen is a must most of the year – not just during the summer months – which means those chemicals would potentially live in our bodies most of the year.
One of the great things about this homemade sunscreen is that you know exactly what the ingredients are. There are no guessing games on how to pronounce anything or what a particular thing does. It is because of this that I believe learning how to make homemade sunscreen is something everyone should attempt at least once. My homemade sunscreen recipe is packed with ingredients that not only help protect your skin from sunburn but also help to nourish it.
Homemade Sunscreen
A lot of people – especially Moms who live a green lifestyle – may be worried about the non-nano zinc oxide in our recipe for homemade sunscreen. Non-nano zinc oxide is safer to use than titanium oxide or a nano coated zinc oxide. Non-nano has been shown to not enter the bloodstream unlike the others. In a homemade sunscreen it is this ingredient that protects your skin from sunburn. If you are truly worried about using it, opt for carrot seed oil instead. You may still burn but it should be kept to a minimum when compared to other natural sunscreen alternatives. I, however, am more concerned with knowing I will be fully protected since I am extremely light skinned and burn very easily.
How to Make Homemade Sunscreen
When I make my own homemade sunscreen, I personally prefer to make the recipe into bars. I like to use silicone egg shaped soap molds since they create a rounded bar that fits well into your hands without any sharper edges. You, however, can use any shape of mold you would like. It's not set in stone and you can actually whip your recipe up into a cream instead if you prefer.
If you do use a mold, be sure that it has a maximum temperature of at least 150°F in order to prevent it from melting when you pour the hot mixture into it. If you area using a silicone mold with a temperature limit, you'll want to be sure to have a candy thermometer standing by in order to be sure your mixture is under it when you pour. It comes off the stove extremely hot and could potentially cause your mold to melt.
DIY Sunscreen
These homemade sunscreen bars are made with essential oils. When I make mine, I use lavender essential oil and pure vanilla essential oil. The essential oil combinations are not set in stone though so feel free to play with them a bit if you would like since for the most part the oils are only there to add a scent. I use lavender since it also helps to repel mosquitoes a bit. This recipe can also be used to make homemade mosquito repelling bars as well. To do that follow the recipe, but swap out the vanilla for citronella essential oil instead.
A Word on Essential Oils
Don't get stuck on one brand of essential oils simply because they use the term "therapeutic grade." There are no Federal grading or rating systems in place for essential oils since there is no such thing. This means that quite literally any brand of essential oils can call itself "therapeutic" and get away with it. Instead, simply make sure you're using are pure essential oil and aren't cut with anything. You can usually tell if it is cut simply by how it smells. I personally prefer to use Plant Therapy Essential Oils or Simply Earth Essential Oils. Both are budget friendly and I've yet to get a bottle that was not pure oil.
You Will Need:
How to make DIY Sunscreen
To start making your homemade sunscreen, add the shea butter, beeswax, coconut oil, and vitamin E oil to medium saucepan and melt it over low heat. The coconut oil will melt fairly quickly but the shea butter may take a bit. If so, you can raise the heat to medium as long as you stand there to watch it. If you're concerned about the mixture burning, use a double broiler to melt it all.
Once the ingredients are melted well, add the lavender essential oil, pure vanilla essential oil and non-nano zinc oxide powder to the saucepan and using a wooden spoon, mix until they're fully combined. Once they're fully combined, it is time to pour into your molds. If you are making a homemade sunscreen cream, put a metal mixing bowl and your mixer beaters in the freezer for a few minutes. Once the bowl and beaters are cold, transfer the mixture to the cold metal mixing bowl, allow it to cool a tiny bit and use an electric hand mixer to whip the mixture into a cream.
How to Make Homemade Sunscreen Bars
For those that are making homemade sunscreen bars, double check whether your soap molds have a temperature limit. If so, set the mixture aside and allow it to cool until it is under the temperature limit of your soap molds. Keep an eye on the temperature with a candy thermometer. Don't wait too long or the mixture will harden in the saucepan. If that does happen, simply pop it back on low heat to melt and stir well again. If your mold doesn't have a temperature limit, move onto the next step.
No matter which type of mold you're using, pour the DIY sunscreen into each mold trying not to spill any. Set it some place where it won't be disturbed and allow it to cool completely. As it cools, each bar will harden into a useful state. They will harden on their own within a few hours, but if you need to hurry things up, simply pop the filled mold in the freezer until they're ready.
Using homemade sunscreen
Once the bars are fully hardened, they're ready to use! Store your homemade sunscreen bars in an airtight food storage container separated by squares of parchment paper. For best results, store them in the fridge until you're ready to use them. They will keep at least 3 months this way.
Since your DIY sunscreen bars have coconut oil in them, they will melt with any heat source that is above 76°F. This can make them a bit messy, but it also ensures they glide perfectly on the skin without any pulling. If you want to make them a bit more temperature stable, simply swap the coconut oil and use an additional 1/2 cup shea butter or 1/2 cup cocoa butter.
100% Raw Unrefined Shea Butter (1 lb.)Add to Cart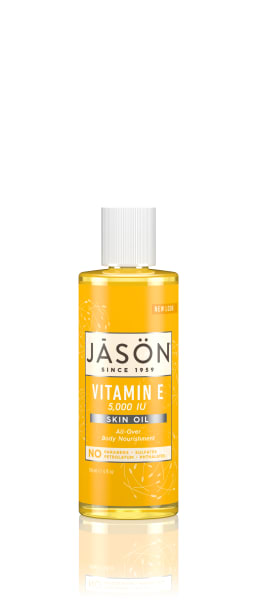 JASON Vitamin E 5,000 IUAdd to Cart
Non-Nano Zinc Oxide Powder (1.5 lb.)Add to Cart
Plant Therapy Vanilla Oleoresin 10 ml Essential Oil BlendAdd to Cart
Sky Organics USDA Organic White Beeswax Pellets (1lb)Add to Cart
Garden of Life Organic Extra Virgin Coconut Oil – Unrefined Cold Pressed Coconut OilAdd to Cart
Plant Therapy Lavender Organic Essential Oil 30 ml.Add to Cart
Silicone Mold for Handmade Soap 6 Cavity Goose Egg – Set of 2Add to Cart