Peanut Butter Meringue Pie Recipe
Peanut Butter lovers unite! This recipe is the most amazing peanut butter pie I have EVER tasted! My Aunt made this pie every Christmas and Easter for many years and it took me FOREVER to get the recipe. Now I have and now I share with you my peanut butter meringue pie recipe!
 For those of you who are leery of meringue: This one is baked so it's safe. 🙂
Also, I was making TWO pies when I took these pics, so my amounts will look larger than yours will if you're only making one. 🙂
You will need:
For Filling:
1 pie crust , frozen pet ritz deep dish, baked ahead of time
1 Cup powdered Sugar
1/2 Cup creamy peanut butter
2/3 Cup granulated sugar
1/4 Cup cornstarch
2 Cup Milk
3 large eggs, separated, whites reserved to the side
2 T butter or margarine
1/2 t vanilla
For Meringue
3 egg whites
1/4 t Cream of Tarter
1 tsp granulated sugar
Directions: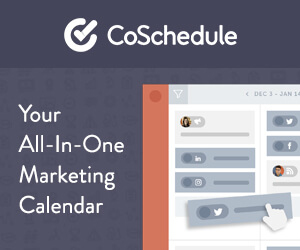 In a medium mixing bowl, combine powdered sugar and peanut butter. Use your mixer. When fully mixed it will resemble a course meal.
Line the pie crust bottom and up the sides with the pb/powdered sugar mixture. Make sure to reserve 1/4 cup or so of it for later use.
Mix sugar and cornstarch in a large sauce pan. Make sure to actually mix them together well.
Cook over medium heat making sure to stir occasionally (okay more than occasionally) or this will scorch very easily.
While the milk mixture is heating, separate 3 large eggs. Be sure not to get ANY yolk into the whites mixture. If you do, fish them out! You can ruin a meringue with just a tiny bit of yolk!
Very lightly beat the yolks..actually, don't beat them..just give them a few light stirs.
When milk mixture is hot, add a small amount of it to the yolks to temper them and give a good (but light) stir. This is VERY important and it's VERY important to go slow on this. If not, you could scramble your eggs. I didn't get a pic of this. I'm sorry. It just happened that way. Pour the yolks into the rest of the mixture.
Cook until thick, stirring often.  See the thick gooey-ness ont he spoon? MMMMM
When mixture is thick, REMOVE FROM HEAT, and immediately add vanilla. Then pour into pie crusts over peanut butter mixture. Onto the meringue!
To make a meringue:
First off, I suggest making meringue in a metal bowl of some sort. It turns out better for some reason. With that being said, I'm poor and have no metal mixing bowls..so we were all about plastic mixing bowls today. LOL!

In medium mixing bowl, combine egg whites and cream of tarter.
Beat until soft peaks form. To better describe a soft peak, if you lift the mixer out of the bowl and the meringue raises up and then falls over again? That's a soft peak.
When soft peaks are formed, add granulated sugar.
Beat until stiff peaks form. This could take a few minutes. A stiff peak is when you lift your mixer from the meringue and the meringue stays standing instead of falling over forming a "peak." Another great way to test for a stiff peak is to run your finger through the meringue. If you leave a "canal," behind you, you have a stiff meringue.
Back to the pie!
Spread meringue onto pie filling and be sure to seal the meringue to the edges of the pie. If you don't seal it, it could shrink up and end up not covering your entire area.
Sprinkle reserved pb/powdered sugar on top of the pie.
Bake at 325 F until meringue is set and lightly browned..around 15 min or so.
Don't miss this next step.
REFRIGERATE! This pie MUST be served cold! Refrigerate for at least 4 hours before serving.
Latest posts by Stacy Barr (see all)