One of the best things about Christmas is spending time with your family, but another part of that is the baking and decorating and crafts that the Christmas season brings with it. Each year, Emma and I gather our craft supplies and make DIY Christmas ornaments, cookies and more. There's just something about making homemade gifts and things that really brings Christmas home each year. These DIY Christmas Tree Light bulb ornaments are super easy to make and they look great hanging on the tree!
This craft is extremely kid friendly, but you are working with glass light bulbs so be sure to keep an eye on them. Otherwise, the kids will love putting these together and decorating them! My Emma loves creating different ornament patterns for her tree!
DIY Christmas Tree Light Bulb Ornament
This craft uses empty light bulbs meant for crafts. If you can't find them, you can easily get them at Michael's or Hobby Lobby. You can also get them on Amazon HERE in bulk. I like to buy them in bulk because it gives me enough to make a lot of different designs. Other than that cost, the rest of the items you will need are all really budget friendly! You can work these up for a little over$2.50 each ornament total! That makes a FANTASTIC gift because they're so cheap!
You Will Need:
Tweezers
White yarn
Small juice glass or small paper cup
Using a pair of tweezers, stuff a few green cotton balls into your light bulb. Once your bulb is full, top it off with one of the yellow pom-poms so that it resembles the star on top of your tree.
Tie a 4″ piece of yarn onto the metal loop on top of the ornament and screw the cap back on. Once it's on, set the ornament in the juice glass to hold it upright.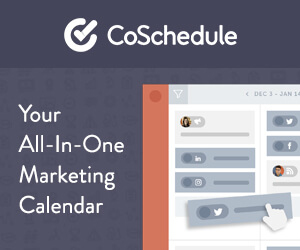 Using the red puffy paint, paint garland on your light bulb using the half circle pattern you see on mine.
Now, use the white puffy paint to add dots for ornaments. Let your ornament dry and hang by the yarn!
Looking for more DIY Christmas Gifts? Check these out!
Say YES to our emails and grab a FREE copy of The Ultimate Guide to Cutting Your Household Expenses! We hate SPAM and promise to keep your email address safe. You will receive up to 5 emails per week from Six Dollar Family.
Stacy Barr is the face and brain behind the frugal living and lifestyle blog
Six Dollar Family
. A true gypsy soul, her newest blog,
Unsettled Hearts
, chronicles the journey of her family to become full-time travelers. By the age of 30, Stacy had overcome an alcohol addiction, a drug addiction, divorce, 
survived domestic violence
 and had built a life for herself and her daughter after
spending 10 months in a homeless shelter
. Her book,
also called Six Dollar Family
, has sold more than 7,000 copies since its release.
Click here to learn how I made over $100,000 blogging in 2016
!
Ready to take your blog to the next level? You need a mentor!
Let me help you reach your blogging goals!
Latest posts by Stacy Barr (see all)