If you are new to the world of essential oils, you might be wondering where to begin. Essential oils don't have to be confusing, in fact there are a handful of oils that are just perfect for newbies. Take a look below at 10 essential oils for beginners that are sure to get you excited about essential oils and all they have to offer.
I don't personally have one brand of oils that I like, but I tend to use NOW Foods brand essential oils the most. I really like that they list everything that is in the oil right on the bottle, including any carrier oils that may be included for their blends. Plus it doesn't hurt that they're affordable too. I really like their lemon oil (reminds me of a lemon cookie) and their lavender is floral without being harsh and chemical smelling like a lot of different brands I have smelled.
Lemon oil – Lemon oil can be added to vinegar or your other homemade household cleansers to boost their cleaning power and make your home smell great. A drop in the dishwasher can also help keep the  machine clean, and a drop in your water can help you feel energized and great.
Grapefruit oil – Grapefruit oil can help rev up your senses, help you feel more alert, energized, and ready to face the day. Diffuse it in your space or place a few drops in your palm and inhale for a quick pick me up. It can even be added to beverages.
Peppermint oil – Are headaches a problem? I use peppermint oil for mine! I massage a few drops of peppermint oil onto your temples for some fast pain relief. Peppermint oil can also help when massaged into sore muscles, or inhale it to help rev up your energy and become more alert.
RELATED: Green Tea & Peppermint Bath Soak
Rosemary oil –Rosemary oil is perfect for a host of issues. Inhale or diffuse it to help yourself relax and feel more at ease, or massage it into the temples for headache relief. Rosemary oil can even be used in your recipes, although it is potent so use it sparingly.
Geranium oil – Rose oil can be expensive for an essential oil newbie, so geranium oil is a great alternative. Geranium oil can help promote relaxation, soothe sore muscles, freshen up your space, and so much more. It is considered the poor man's rose oil, giving you many of the benefits at a fraction of the price.
Lime oil – Add a few drops of lime oil to your water to help strengthen your immunity and ward off germs. It can also be added to household cleansers to boost their power, or inhaled for a quick mental pick me up. It also pairs well with other citrus oils, such as the ones mentioned above.
Wintergreen oil – Like peppermint oil, wintergreen oil is perfect for soothing headaches and muscle aches. It can also settle a sore tummy and is perfect for taking with you when you travel. Wintergreen oil when inhaled can help with nausea, or even help you feel more alert.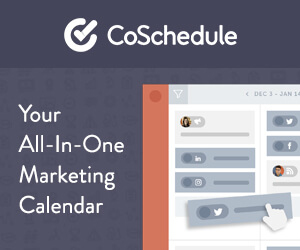 Lavender oil – If you are having trouble sleeping, lavender oil can be helpful and is my go to for getting a good night's sleep! Diffuse it into your space or massage it onto the back of your neck so you can enjoy a more peaceful night's slumber. Lavender oil is also helpful when added to household cleansers as it can add an aromatherapy aspect.
RELATED: Homemade Lavender Diaper Rash Cream
Eucalyptus oil – Clean the air when you diffuse eucalyptus oil, or inhale it for sinus pain and pressure. You can even diffuse it when you are experiencing cold or flu symptoms to help yourself breathe a little easier.
Bergamot oil – Bergamot oil has many uses and covers a variety of bases. It can be inhaled, diffused, or applied to pulse points to help with everything from sore muscles to relaxation. The rich scent is quite pleasant and even makes a suitable air freshener.
If you are ready to start experimenting with essential oils, give these 10 starter oils a try. They are sure to help you break into the world of oils easily and with great enjoyment! Just a quick note though: Six Dollar Family are not doctors. Please always consult your doctor before starting any treatment for a medical condition and do not delay getting treatment for something that you need.
✕
Say YES to our emails! Score great financial tips, frugal living tricks, good food and more right to your email!
We hate spam as much as you do and will never sell or rent your email address. You will receive up to 2 emails per week from Six Dollar Family and can unsubscribe at any time.